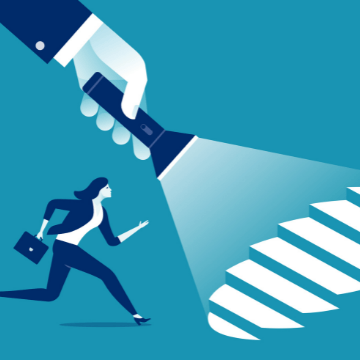 It's the first week of your busiest season, and the number of bookings rolling in is higher than ever before. This is great news for your attraction — until you realize you don't have the staff or equipment to accommodate the extra guests.
With the right capacity planning tools, you can make sure your company is always ready for a change in demand. This strategic approach to planning your resources according to current and expected demand can help you run your attraction in a smart, financially efficient way.
In this guide, you'll learn everything you need to know about how to start capacity planning today.
Why is it important for tourism/travel brands?
What's the difference between capacity planning and capacity management?
What's the difference between capacity planning and resource planning?
5 methods of capacity planning
How do you do capacity planning?
What is capacity planning?
Capacity planning is the process through which a company matches its resources against customer demand.
For an attraction, this involves measuring the performance of your current resources — staff, equipment, venue, etc. — and making sure each category is accommodating your current guest demand. For example, a company that runs wine tasting tours needs to know if it has enough tour guides and vans to accommodate the number of yours booked in a given week.
Through capacity planning, the tour operator would determine whether its current staff or fleet of vehicles is adequately meeting guest demand.
Why is it important for tourism/travel brands?
Tour companies and attractions often face all kinds of fluctuations in supply and demand. The difference between an attraction that uses a capacity planning tool and one that doesn't is that the latter won't be prepared for these changes.
When you're consistently tracking your resource utilization, you'll know what adjustments will need to be made in order to accommodate a rise or dip in booking volume. Moreso, tourism brands can benefit from capacity planning in the following ways:
Know when to hire a new guide. You can forecast future demand fluctuations to better understand when you'll need to bring on an additional member to your team.
Avoid bottlenecks. What if a tour guide miscalculates their availability or takes a sick day? Without a good plan in place, these scenarios can cause tour delays and even cancellations — something your guests won't be too happy about. Capacity planning will give you an accurate view of your employees' working hours so that you never overbook someone. It also makes it easy to reassign a new guide to cover for someone who is out sick.
Never overbook your tours or run out of equipment again. Your capacity planning tool will give you a detailed view of your equipment inventory. If you run a pedal pub tour, for example, you may have several of them booked at once. It can be easy to accidentally overbook a pedal pub without the proper capacity planning. To right tool can help you avoid having to cancel tours due to overbooking.
Monitor utilization rates. you'll be able to measure your team's capacity based on available working hours. You can then monitor their utilization rates in real-time. This will give you a more realistic view of your team's overall capabilities and performance.
Understand growth opportunities. Capacity planning can help your company determine whether it has the bandwidth to take on new projects — such as expanding into a new market, opening a new venue, or growing your tour listings.
What's the difference between capacity planning and capacity management?
If capacity planning helps an attraction figure out if it has enough resources to meet guest demand, then capacity management is the process of putting this information to work.
Capacity management specifically refers to the way you manage your available resources.
Once you've gone through your capacity planning, you'll have the information needed to ensure that your attraction maximizes its potential output at all times. For example, if your bookings are suddenly soaring, you'd hire a couple of new guides to reel in the extra revenue. Or if you notice that a particular guide is overworked and negatively impacting the rest of your team's workflow, you'd adjust your team's hours.
What's the difference between capacity planning and resource planning?
Capacity planning will help you evaluate if your current resources can meet existing customer demand. It'll also provide a roadmap for what you need to do to accommodate anticipated guest demand.
Once you have this information, you can move on to scheduling your guides in a way that makes the most sense. That is called resource planning, or the practice of allocating resources in the most efficient way possible.
The resource planning process focuses on effectively managing your employees, available work hours, and equipment to cover all of your bookings.
Let's see how this might play out in real life. A kayaking tour operator's busiest time of the year is during the summer months of June and July. The tour operator will use capacity planning to find out if its current resources — tour guides and kayaks — are enough to meet the expected demand next summer.
The business soon figures out that it needs to hire an additional guide.
Once that's done, the tour operator will use resource planning to schedule its guides and manage its kayak inventory in the most efficient way possible.
5 methods of capacity planning
Agile: An approach to project management in which your team works in small increments characterized by rapid production and constant revision. In terms of capacity planning, this allows a team to determine how many productive hours are available for the upcoming work cycle. Then, your attraction can confidently commit to reaching whatever your objective within that time frame.
Traditional: With this approach, the capacity planning process is done all at one time, without much room for changes in demand. This approach assumes that time and cost are variables and requirements are fixed.
Lag method: The lag method stretches your resource capacity to its full potential before investing in new resources like staff or equipment.
Lead strategy: The lead method is a more aggressive approach to capacity planning. It involves making an upfront investment in more sources based on the assumption that your booking volume will increase.
Match strategy: With the match method, your attraction would make small changes in capacity based on real-time demand.
How do you do capacity planning?
Every company will approach capacity planning in the way that works best for them. Overall, though, most processes share a few core steps.
1. Identify the key resources that need to be measured
For an attraction, this typically includes staff, available working hours, equipment, and venue space. An axe throwing attraction, for example, will measure the capacity of its axe throwing lanes and coaches. A food tour company, on the other hand, would focus on employee schedules to ensure there are enough tour guides and time to accommodate guest demand.
2. Measure the resource capacity of your current team
In this step, you'll determine how many tours or bookings your company can handle with its current setup.
For the axe throwing company, this would involve looking at the capacity utilization of its lanes and coaches. When the company knows how often its lanes are being used compared to how often they're available, it'll have a better idea if its current space is meeting guest demand. The same goes for its coaches. If the company's lanes are at 100% capacity, then it might be time to add more time slots or new lanes.
One way to measure capacity is to run a capacity utilization report through Xola. The report can bring you valuable insight like show you which of your tours or time slots are most profitable.
3. Forecast anticipated demand and determine your new capacity requirements
A crucial part of capacity planning is to forecast changes in demand. A food tour operator could use predictive analytics to estimate that demand will go up 25% during the busy summer months.
Now the company must find out if its current staff, equipment, and/or space will be able to meet that anticipated guest demand. If the company is already operating at or near 100%, then it likely won't be able to take on the additional demand.
This is why it's important to always have a good understanding of your attraction's existing capacity.
4. Match capacity with expected demand
Once you've done your capacity analysis, you can put this information into action. You'll quickly know if you have enough resources to meet the anticipated demand.
If you need an additional tour guide to accommodate an expected influx of guests, then you can start making plans to hire one. On the other hand, if you notice that you have an excess of resources, you can brainstorm ways to take on new projects to maximize the staff and equipment you have available.
***
Your company should never have to guess whether it has the right number of tour guides or equipment to run your tours. With the right capacity planning processes in place, you'll be one step ahead of the curve.