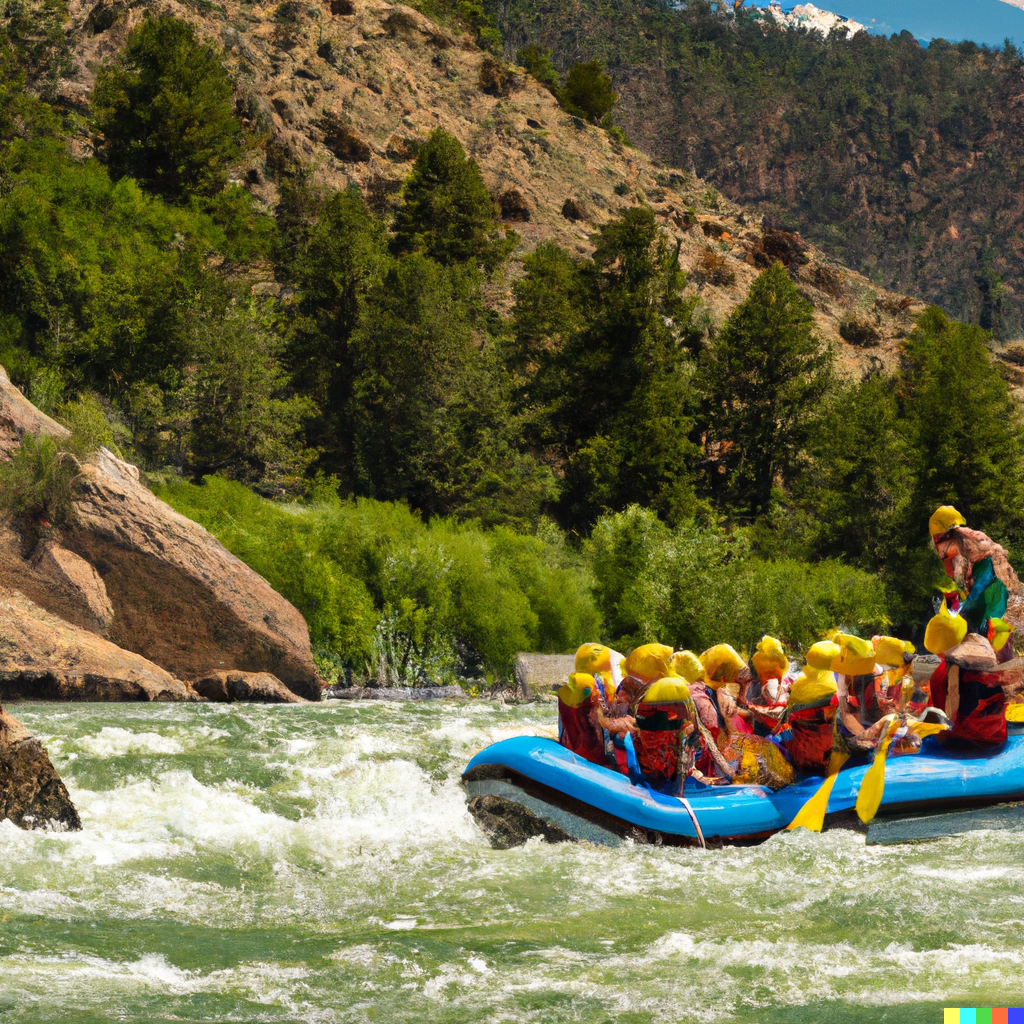 Not every tour or attraction needs a tour director. Yet if you're wondering whether your business might benefit from hiring one, you've landed in the right place.
A tour director is akin to an orchestra conductor; while the latter brings a musical performance to life, a tour director ensures that a tour, trip, or attraction visit happens successfully. Both juggle the multiple components that make up the final experience.
For a tour director, this may include a series of travel logistics like accommodation, transportation, guest requests, or other tasks depending on the activity.
What's the difference between a tour guide and a tour director and when does it make sense to hire one? You're about to find out.
What is a tour director?
A tour director is like the conductor of a travel experience. They may be leading a multi-day group trip, guiding guests around a park, or running the show on a sightseeing bus excursion.
It's a role that won't be impacted by AI-powered travel planning tools like ChatGPT. This is because tour directors are the soldiers on the ground, who ensure that the travel experience runs smoothly. It's their job to turn a tour or attraction visit into a well-orchestrated adventure.
When it comes to educational tours or multi-day trips, these travel professionals play a vital role in enhancing the guest experience.
Tour director role
At the heart of it, a tour director is the point-person in charge of a travel experience.
They manage the nitty-gritty details, from coordinating transportation and accommodations to handling unexpected hiccups. Their responsibilities span from guiding groups through attractions to sharing interesting facts about destinations.
The tour director's role is similar to that of a tour guide, although it may carry more responsibility. For example, a tour guide might lead a walking tour around a city, while a tour director may oversee a group trip that lasts multiple days or even weeks. A tour director, then, may hire tour guides to enhance specific parts of a trip, such as a guided museum visit.
A tour director makes an average salary of about $52,000 per year, plus an additional $15,000 or so in cash bonuses, commissions, tips, and profit sharing. Freelancers may earn an average hourly rate of $26, with the majority making between $12 to $39 per hour.
Tour director responsibilities
Tour directors wear many hats, all of which make an exceptional travel experience possible. They become the go-to person for both travelers and visitors, ensuring everyone is on the same page.
Their responsibilities may encompass:
Itinerary planning
Ensuring smooth transportation
Setting up accommodation
Connecting with local tour operators, restaurants, and other partners
Managing group dynamics
Delivering informative and engaging commentary
Solving problems like delays, guest emergencies, or lost baggage
Tour director required skills
A successful tour director needs a balanced mix of hard and soft skills. On the technical side, they should have a solid grasp of itinerary planning, safety protocols, and local regulations. Equally important are the soft skills — excellent communication, adaptability, and people skills.
Required hard skills
Itinerary planning: A tour director must be adept at crafting well-organized and engaging travel schedules that cover all planned activities.
Local knowledge: In-depth understanding of the destinations they cover, including historical context, cultural highlights, and hidden gems.
Logistics management: Proficiency in coordinating transportation, accommodations, and any necessary reservations.
Emergency preparedness: Ability to handle unexpected situations and emergencies, ensuring the safety and well-being of travelers.
Language proficiency: Depending on the tour's destination, fluency in relevant languages can be a great plus.
Technical know-how: Familiarity with relevant technology for communication, bookings, and travel coordination.
Required soft skills
Effective communication: Exceptional verbal and written communication skills to engage and inform groups of travelers.
Cultural sensitivity: Ability to navigate cultural nuances and respect diverse backgrounds.
Problem-solving: Quick thinking and adaptability to resolve unexpected challenges and ensure a smooth experience.
Leadership: Confidence in guiding and leading groups, while maintaining a positive attitude.
Flexibility: Understanding that you may need to quickly adapt to changing situations, weather conditions, and last-minute adjustments.
People skills: Tour directors should have a friendly and approachable personality, making guests feel at ease as soon as they arrive.
Attention to detail: The organizational skills to keep track of every aspect of the journey and ensure that each step is well-executed.
Time management: Effective time management to keep the experience on schedule and ensure all activities are covered.
Conflict resolution: Skill in addressing and mediating conflicts that may arise among guests.
Public speaking: Confidence in public speaking to engage groups during sightseeing and educational sessions.
Qualities that set apart exceptional tour directors
Passion for travel: A genuine love for exploring new places and sharing that enthusiasm with travelers.
Enthusiasm: The ability to maintain a positive and energetic attitude, even during long and demanding tours.
Skilled storyteller: Ability to weave interesting anecdotes and stories that engage guests and help them better understand the destinations.
Empathy: An innate ability to understand and connect with guests on a personal level, making them feel valued.
Cultural curiosity: An eagerness to learn about different cultures and share that knowledge with guests.
Patience: The ability to stay cool, calm, and collected, especially when handling unforeseen disruptions or addressing travelers' questions.
Training and certifications that can set apart tour directors
There are special certification programs that can elevate a tour director's credibility, like the ones offered by The Trip School and the International Tour Management Institute.
Enrolling in language courses can also be very beneficial, especially if the tour director works in destinations with different languages. On that note, attending workshops that focus on cultural sensitivity and diversity can enhance interactions with travelers from various backgrounds.
When to hire a Tour Director
So, when does it make sense to bring a tour director on board?
If you're dealing with larger groups or planning complex itineraries, a tour director can be a game-changer. As group size increases, the tour director becomes the point person in charge, ensuring the experience runs smoothly.
Tour directors are also invaluable for international trips where language barriers and cultural nuances come into play. The more complex the destination, the more valuable a tour director's expertise becomes — especially hiring a local one. The tour director will also manage local guides and transportation, elevating the experience through strategic, on-the-ground partnerships.
If a trip features educational, historical, or cultural tours, a tour director's expertise can always bring depth to the experience.
7 examples of tour director job ads
1. Tour director for Holiday Vacations
Holiday Vacations, a Wisconsin-based tour company, offers inclusive guided tours to more than 65 destinations around the world. The company is hiring a tour director who will become the main point of contact for guests throughout their vacation.
As you can see in the description below, the company does a wonderful job describing the role. Holiday Vacations is looking for someone who will guide groups of travelers on multiple-day trips, including through airports, restaurants, attractions, and in and out of hotels.
The company specifies that directors are expected to be available during the peak season and that each trip typically averages nine to 14 days in length. Moreso, the job description goes on to list the benefits offered with this role, which include health insurance and a 401(k) plan.
Overall, the highly detailed job description will ensure that the right people apply for the job.
2. Freelance tour director for EF
EF is hiring a tour director to lead students and teachers from North America on educational trips around the world.
The company begins the job listing with three quick bullet points that will automatically identify who should or shouldn't apply for the job. The "Does this sound like you" prompt is a great way to attract the right audience to your job listing. As you can see below, EF is looking for freelance candidates that enjoy meeting new people, thrive in an ever-changing environment, and are passionate about educating young travelers.
Freelance tour directors are flexible in their availability, which can be a plus for seasonal tour operations. Hiring a freelancer vs. a full-time director can also be more cost effective, as you're not required to offer a full-time salary or benefits.
However, freelancers may not always be available when you need them. In this case, full-time directors can provide more consistent service. Full-time employees are also more likely to feel more committed and develop company loyalty, which can lead to a better customer experience for guests.
EF also focuses on the kind of applicant they're looking for in the role description — including someone with "great organizational and interpersonal skills" who can manage tour logistics and lead educational activities.
Rather than describing what the day-to-day of a tour director might be like, EF includes a link to a YouTube video instead. The video spotlights one of their tour directors, Carrie, as she reflects on her experience leading a trip. This is a great way to attract applicants, as it gives them a more engaging and visual representation of what the role is like.
3. Tour director at Grand Circle Corporation
Grand Circle Corporation posted a job listing looking for tour directors to lead specific trips in North America. At the top of the job listing, the company gives applicants a clear idea of the destinations and itineraries they'd be running. In this case, it's a trip to Alaska and two itineraries focused on National Parks.
This way, applicants can quickly decide if they're interested and/or qualify for the job. Grand Circle requires tour directors to have three to five years of experience leading tours in the destination, meaning that only tour directors with extensive knowledge of Alaska and the relevant National Parks can apply.
4. Tour director at Allied
Arrow Stage Lines has a sister company called Allied, which runs motorcoach, air, rail, and cruise tours. Allied offers public and private tours, departing from Eastern Nebraska and Western Iowa.
The tour director job description points out the most important aspects of the role:
Must live in Nebraska or Iowa
It's part-time and seasonal
The busiest time of the year is September and October
Tour directors take on 3 to 4 trips per year
Experience is very beneficial but not necessary (training will be provided)
The following details give applicants a clear idea of whether or not they qualify for the role.
5. Intrepid tour leader
Intrepid, a group trip operator, created a job listing for a tour leader in Spain — specifically, someone who will help their customers "fall in love with their destination by immersing them in your local culture and exposing them to true real-life experiences."
The tour company uses descriptive language to demonstrate the kind of candidate they're looking for. For example, the job listing states that candidates should have an interest in giving back to their local community.
Intrepid also makes it easy for candidates to skim through requirements by listing them out in bullet points, as you can see above.
6. Tauck tour director
Tauck, an all-inclusive vacation operator, hires tour directors on a rolling basis. The job listing above differs from others on this list as it leads with the estimated salary and benefits — two of the most important factors for applicants.
Under the job description, Tauck explains that the job listing doesn't mean a position is immediately available. Rather, the company accepts resumes on a year-round basis and contacts applicants as opportunities arise. The company's transparency tells applicants what to expect after they apply.
7. Brazil tour leader for Ventura Travel
Ventura Travel is a Germany-based tour company offering travel experiences in South America. In its job listing for a Brazil tour director, the company states that the candidate will serve as a host, day-to-day guide, and interpreter for groups of senior travelers during weekslong trips.
Ventura breaks down the role into daily tasks — like expense tracking and maintaining the itinerary — which gives a well-rounded view of what the job will require.
Also of note is a section of the job listing where the company states, "You can impress us even more with," followed by a couple of qualities that will set candidates apart, such as previous experience in Brazil. Calling out specific qualities ensures the job listing reaches specific candidates that are a perfect fit for the job.
How to vet tour director candidates
When evaluating tour director candidates, here are a few considerations to keep in mind:
Relevant experience: Examine their work history, focusing on roles that involve leadership, customer service, and travel-related responsibilities. Specifically, look for experience in managing groups of varying sizes and demographics.
Test their communication skills: Evaluate their ability to articulate information clearly, engage with diverse groups, and handle unexpected situations. Place them in a group setting and see how well they interact with guests.
Evaluate their problem-solving abilities: Present them with examples of things that could go wrong on a tour and observe how they'd handle the situation.
Cultural sensitivity: Present them with a survey or exam that gauges their understanding of diverse cultures and customs.
Passion: Seek candidates who genuinely love travel and sharing their knowledge. Ask them about their favorite country: Do their eyes light up when they talk about it?

***
A tour director can enhance the quality of your tour or attraction and leave a lasting impact on your visitors. With a blend of skills, passion, and expertise, they ensure that every journey is memorable and hassle-free.