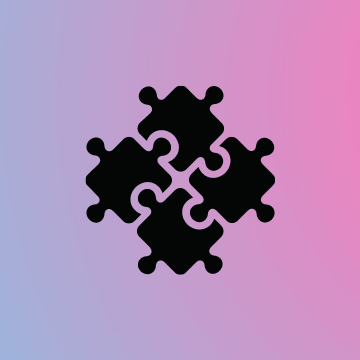 All Xola customers now can list their tours and activities on Adrenaline. With more than 1,400 different adventure travel excursions on the platform, it is a niche channel where adventure tour businesses can increase brand awareness and drive new bookings. 
Brendan Nugent, CEO of Adrenaline says, "As we continue to focus on the adventure tourism marketplace it made obvious sense to prioritize and establish a partnership with Xola. We're pumped to bring smoother booking flow to Adrenaline adventurers with real-time booking confidence and instant booking confirmations. For our current supplier partners relationships, it led to more capacity for higher-value activity that leads to more bookings, more often."
In this post, we'll share what Adrenaline is, what tours and attractions should use it, along with some key benefits.
What is Adrenaline?
Adrenaline is a full-service turnkey booking agency that offers over 1,400 different adventure experiences from epic tours and attractions throughout the U.S. from weekend adventures to once-in-a-lifetime, epic excursions. 
They specialize in adventure travel and outdoor experiences, like helicopter tours, skydiving, ATV tours, zipline tours, and whitewater rafting excursions.

Layered behind the platform and technology are Adrenaline's Adventure Consultants, trained agents that know each respective category and engage to move leads, bookings requests along the booking journey to convert the booking and fill capacity.
Adrenaline's However, there are tours and activities suitable for individuals of all ages, couples, and families. 
How does it work?
For travelers who have used other OTAs before, the experience is similar with Adrenaline. The website makes it easy to search for the type of activity customers want. They can filter by location, type of adventure, and price. Additionally, they can sort findings by Most Popular, Price, or Intensity.
The website offers various ways to find the right adventure for the person's needs. For instance, they can use the Find an Experience search feature by selecting where they are going, when, and what they want to do. This search tool provides the adventures that fit the search terms.
Additionally, people can search by selecting the type of activity they're interested in — flying, driving, water sports, or land. Then they can use the filters and Sort By function to further narrow the selections.
The site also prominently displays whether activities are best sellers or on sale. The star ratings and reviews are also clearly visible.
Pro Tip: For tours and attractions, focusing on collecting ratings and reviews from your customers on Adrenaline could be worthwhile. This will make your listing stand out and be more visible on the site.
Once a customer finds an experience, they can book quickly online. They select the date, click the Book Now button, and pay online by credit card, PayPal debit card, or Affirm. You can also give an experience as a gift using the Give as a Gift Voucher button that is customized for your Experience or buy a Flexi Gift Card all of which can be delivered electronically or express shipped within the USA
When to use an OTA like Adrenaline
If you are a brand new business or don't have a big marketing engine running yet, then leveraging an OTA can be a game-changer for driving new bookings. This is particularly true for niche OTAs, like Adrenaline that specializes in adventure travel.

Here are some of the benefits of using a niche OTA like Adrenaline three being:

100% Performance-Based: Adrenaline acts as an extension of your respective marketing-sales-reservation team without the overhead.

Increase brand awareness: You can leverage a third party (and their marketing) to drive bookings to your tours and activities. For a new business or signing up for niche OTAs in your industry can be invaluable.

Share your brand's story: On any OTA, your brand summed up in one listing. This can be good or bad depending on how you look at it. However, if you don't have a large audience or customer base, the pros of being able to share what your tours and activities are all about on OTAs far outweigh any potential drawbacks. 
How to connect Xola and Adrenaline
Getting your tours listed on Adrenaline is easy. It is as simple as adding the Adrenaline app, as well as sending your listing details to Adrenaline for approval.
To connect via Xola, send Adrenaline your seller ID.
If you do not know your Seller ID, dont worry! Just contact the Xola support team and they can help you out.
Next, go to the App Store in Xola> Search for Adrenaline
Click on the Tile and hit the install button
Now, go to the settings page (Settings> Apps> Adrenaline>Configure) and select which listings you want to connect.
Once the connection is live, Adrenaline will reach out to confirm.
In addition, Adrenaline is one of many OTAs that Xola supports. You can also integrate with Expedia, Viator & Tripadvisor, GetYourGuide, OnceThere, Project Expedition, and TripShock.