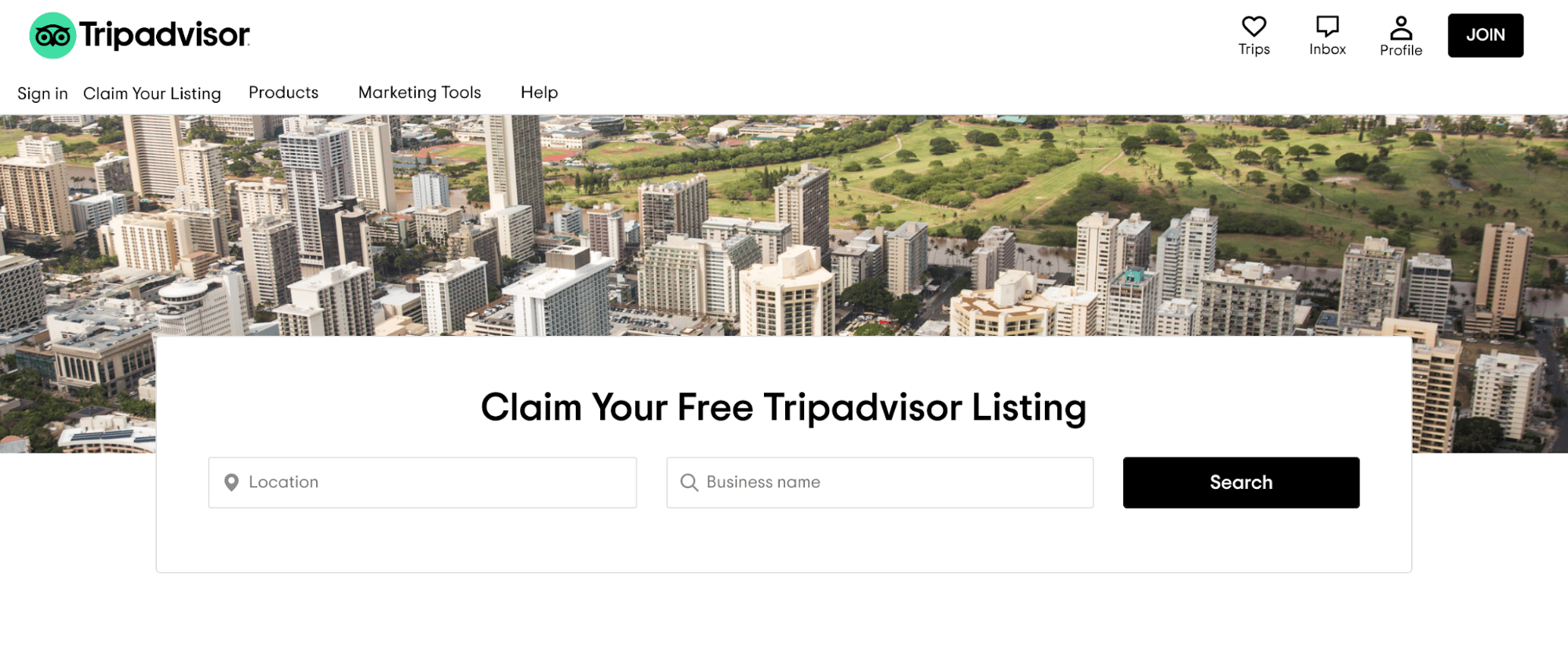 When you are a brand new tour operator, there's nothing more exciting than finally receiving an alert for a new booking on Tripadvisor. But to reach this point, you'll need to iron out a few details of your business listing first—starting with how to claim it.
Tripadvisor business listings can be a valuable asset to your company that assists travelers in making their booking decision. Once your listing is claimed and optimized, the platform can serve as an additional booking channel to attract more guests.
In this post, we share step-by-step directions for how to get started on Tripadvisor. We'll teach you how to claim your Tripadvisor business listing, how to view current bookings in your Tripadvisor account, and how to optimize your account for more bookings.
How to Claim Your Tripadvisor Business Listing
TripAdvisor is the world's largest travel review website, hosting millions of hotel reviews, airline reviews, and reviews for tours and attractions. Its global reach and astounding web traffic make it one of the most important Online Travel Agencies and booking partners for tour businesses.
Even if you don't think your business is listed on Tripadvisor, chances are, it probably is. Review websites like Tripadvisor automatically create a new listing for your business when customers leave reviews, so even if you haven't claimed your personal listing, you may already have one established.
With this being said, it's important to manage your business listing to confirm all of your information is accurate. Failing to do so can deter customers from booking with you. This explains why businesses who fail to claim their listings earn up to, on average, 24% less revenue
When you claim your business, Tripadvisor acts as an online booking engine that allows guests to book your tours through the platform. Fortunately, Tripadvisor makes it easy to claim your business listing for free.
1. Start by signing into your Tripadvisor account.
If you don't have a Tripadvisor account, you can choose to continue with an existing Google or Facebook account. The login credentials you use when creating or signing into your Tripadvisor account aren't visible to customers, so be sure to use an email you can easily access in the event you forget your login password.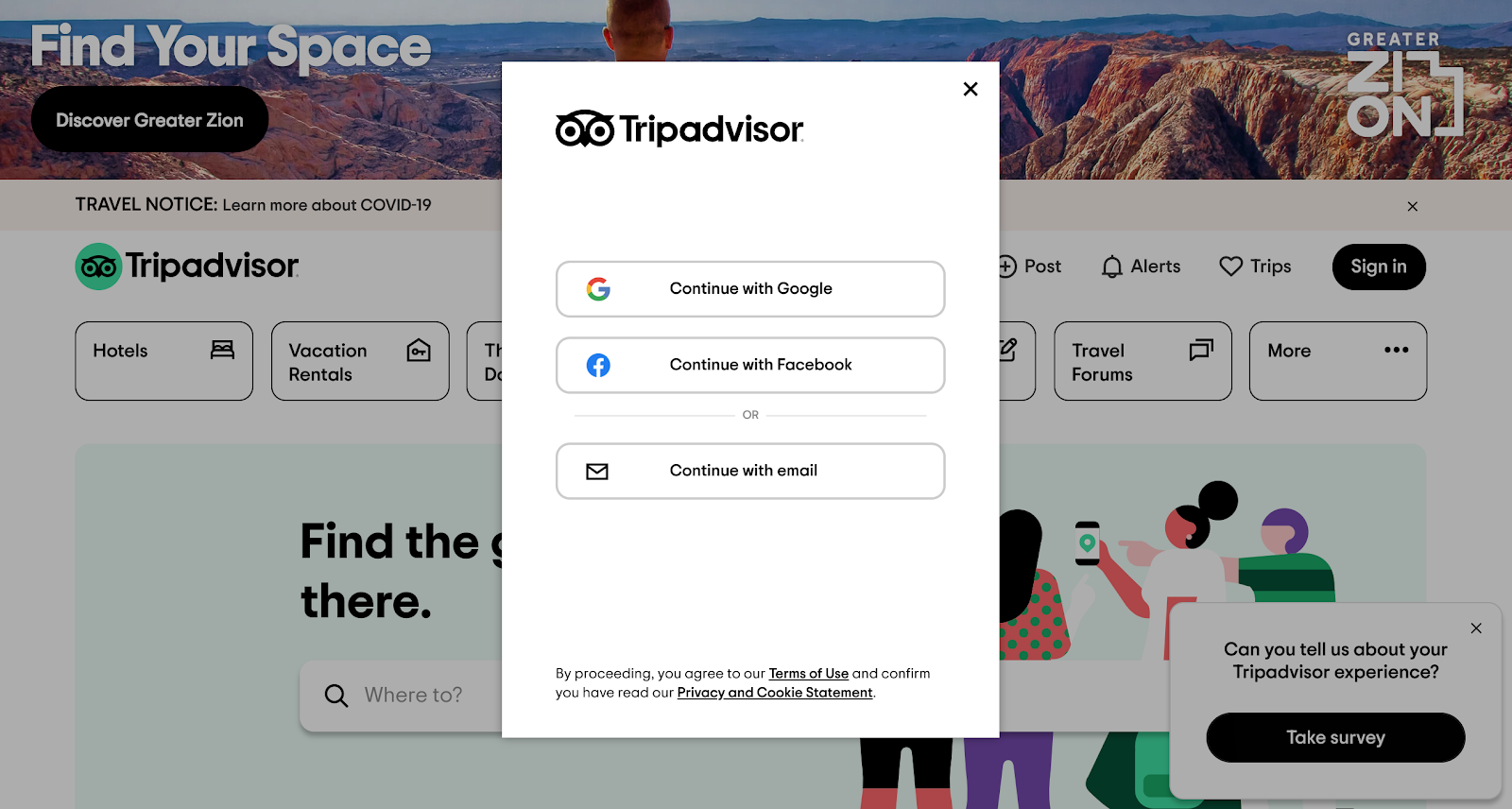 2. Once signed in, visit the business owner page or TripAdvisor.com/Owners to claim your business listing.

Start by typing the location of your business in the form field provided on the left. Then, enter your business name in the form field on the right. Once you see your business listing in the dropdown list, select 'Claim your free listing.' If your business doesn't appear on the search results, you'll need to add the listing yourself throughTripadvisor.com/GetListedNew.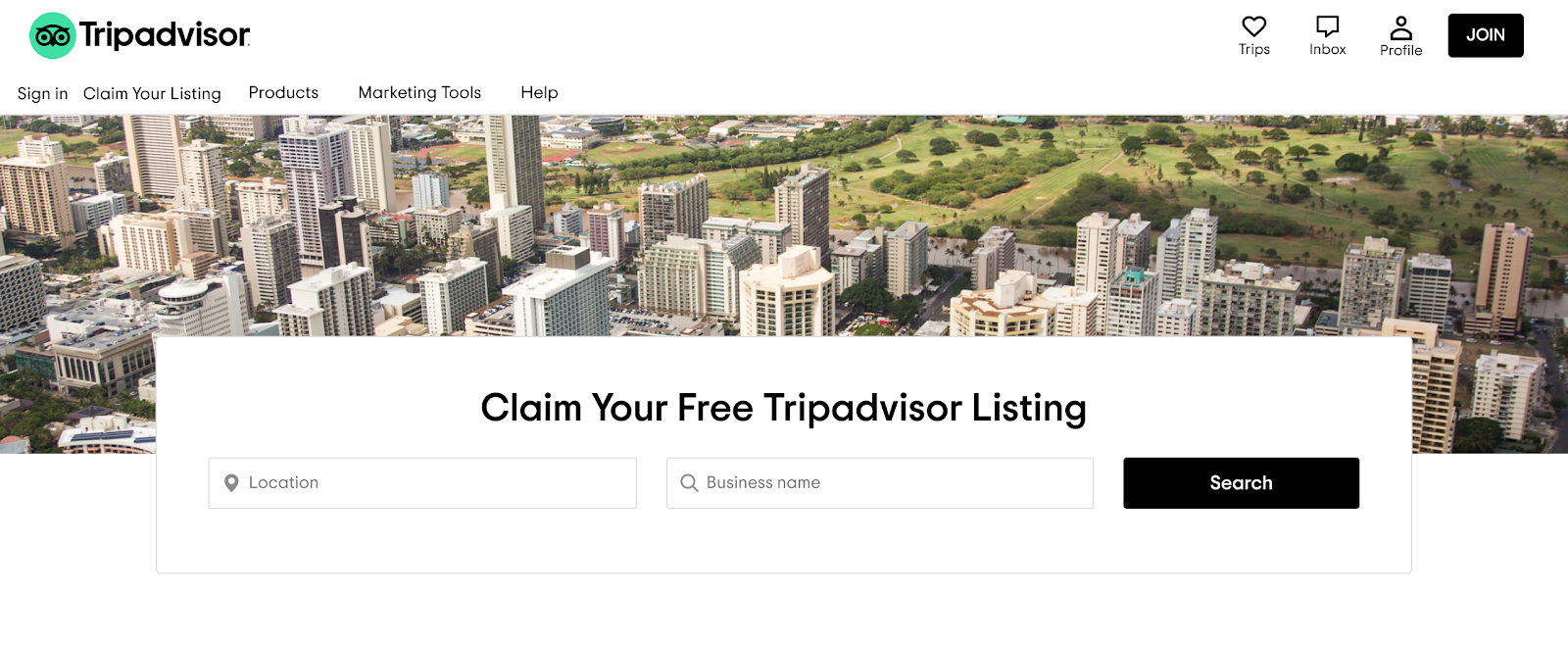 3. Selecting 'Claim your free listing' will open a pop-up window where you will now enter your personal details, including:
Full name, as you would like it to appear to customers
Business phone number and business email, where customers could reach you
Role at the business, such as Owner or General Manager
From here, you must certify that all of the information you've entered is correct.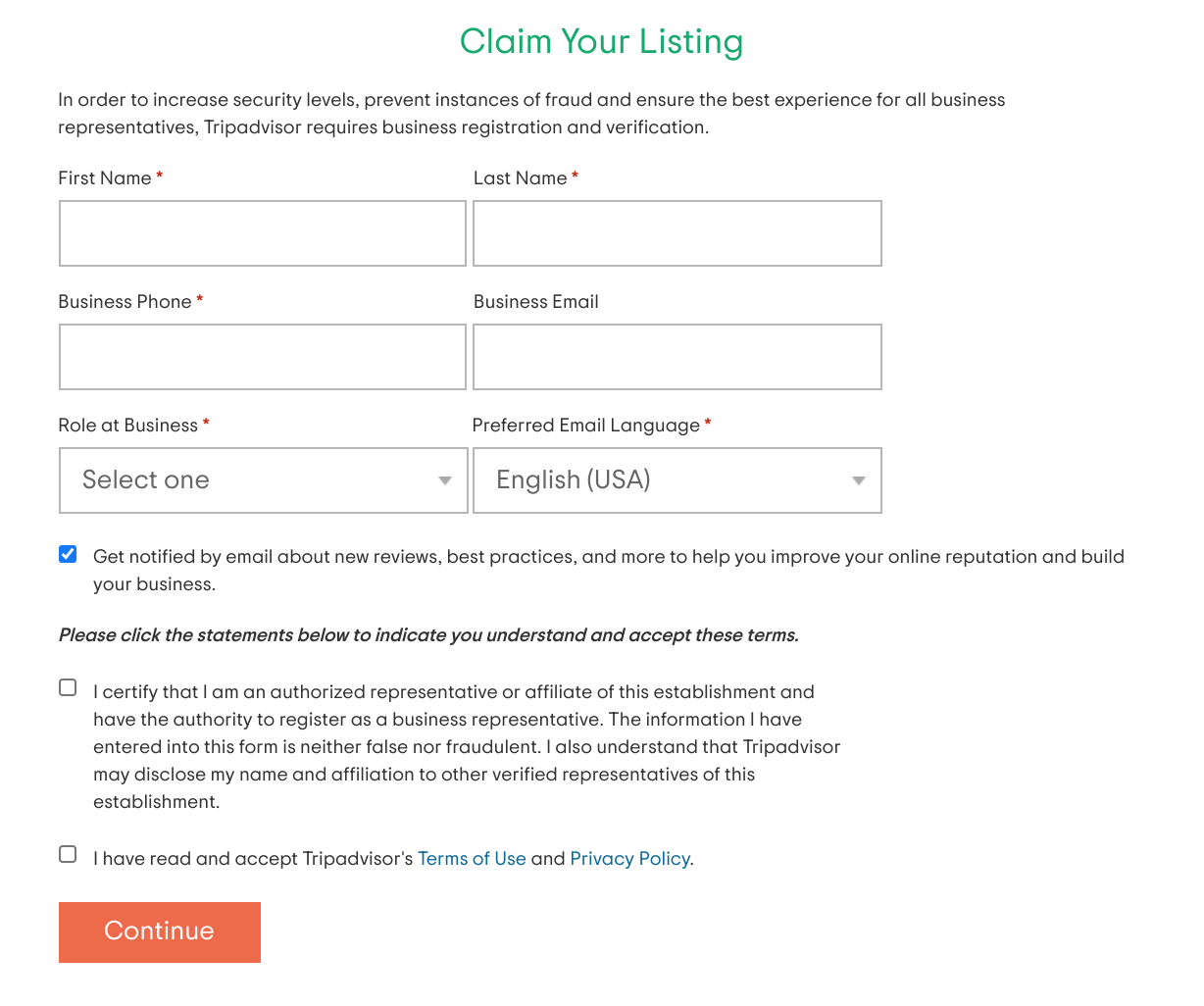 4. The last step to claim your free business listing is to verify your identity through a phone number or business credit card.
Tripadvisor mandates this step to not only prevent fraudulent claims but to also guarantee that non-business owners or employees cannot claim, manage, or update any information in your business listing down the line.
The easiest way to complete this step to verify via phone—just make sure that you or a team member are available to receive a call or text on your business line at the time you select this option. Simply enter and submit the verification code sent to you, and you will have successfully claimed your Tripadvisor business listing.
Now, you can move on to managing your bookings.
How to See Bookings in Your Tripadvisor Account
Tripadvisor allows travelers to submit an inquiry, which is typically a question about your location or business details, as well as a booking request. A booking request places a pre-authorized hold on the traveler's credit card until you accept their request for the specified dates. Once your Tripadvisor business listing is properly established, you can start managing both inquiries and bookings directly through the platform.
To find either inquiries or booking requests, sign in to your TripAdvisor account and toggle to TripAdvisor.com/Owners. Both items will automatically appear in your inbox in the top right corner of your screen. Bear in mind that you must accept a booking request for it to become a confirmed booking. Once confirmed, the guest will receive a confirmation email from Tripadvisor.
To view confirmed bookings in your Tripadvisor account, start at TripAdvisor.com/Owners. Then, toggle to the Bookings tab. All confirmed bookings, along with the booking details, will display here.
Pro Tip: If you have a website, we recommend syncing all of the OTAs you are on – including Tripadvisor – using online booking software, like Xola. This allows you to see and manage all of your bookings in one central location.
Tips to Optimize Your TripAdvisor Account for More Bookings
A claimed business listing is well and good, but you'll want to optimize your Tripadvisor account for more bookings.
Pro Tip: Just like with Google, Tripadvisor has an algorithm that decides on which listings should show up first. Here are the key factors that they look at and how to increase your rankings.
To start, make sure your calendar and prices are always up-to-date, so you never need to decline a booking request due to double bookings, inaccurate rates, or blackout dates. Establishing your calendar and prices correctly from the jump allows you to accept more bookings in the future, thus increasing your Acceptance Rate and possibly leading to a higher ranking in the search results for your listing.
Why should you care about your Tripadvisor ranking? There are over 1.2 million attractions listed on Tripadvisor, and a better ranking ensures your company doesn't get lost in the mix.
Other tips to optimize your Tripadvisor account for more bookings include:
Establish a detailed business description, using keywords a traveler may enter when searching for your company
Ensure all information regarding your business is timely and accurate, including current COVID-19 protocols
Upload high-quality photos that accurately reflect your business
Ask guests to leave you a review on Tripadvisor.
Actively respond to all reviews – both negative and positive
Consider automating the process of asking for reviews using Tripadvisor Review Express
How to implement Tripadvisor Review Express and manage your listing like a pro
When a guest books a tour through Tripadvisor, the platform collects their contact details, including their email address. Tripadvisor can then send them review request emails after the tour to encourage more online reviews. This service is called Tripadvisor Review Express.
The more reviews you have, the better your company will rank. Tripadvisor says that "a business just needs to have enough reviews to provide statistical significance and allow for a confident comparison to other businesses."
Did you know it takes less than two minutes to connect Tripadvisor Review Express with your Xola account? All you need is your Tripadvisor profile URL.
If you are interested in using Tripadvisor Review Express, just log into your account, go to the Xola App Store, where you can find Tripadvisor Review Express along with dozens of other Apps and functionality. Then, install the App on your account to get going.
***
You can also check out this step-by-step guide for how to install this app and complete the registration process.