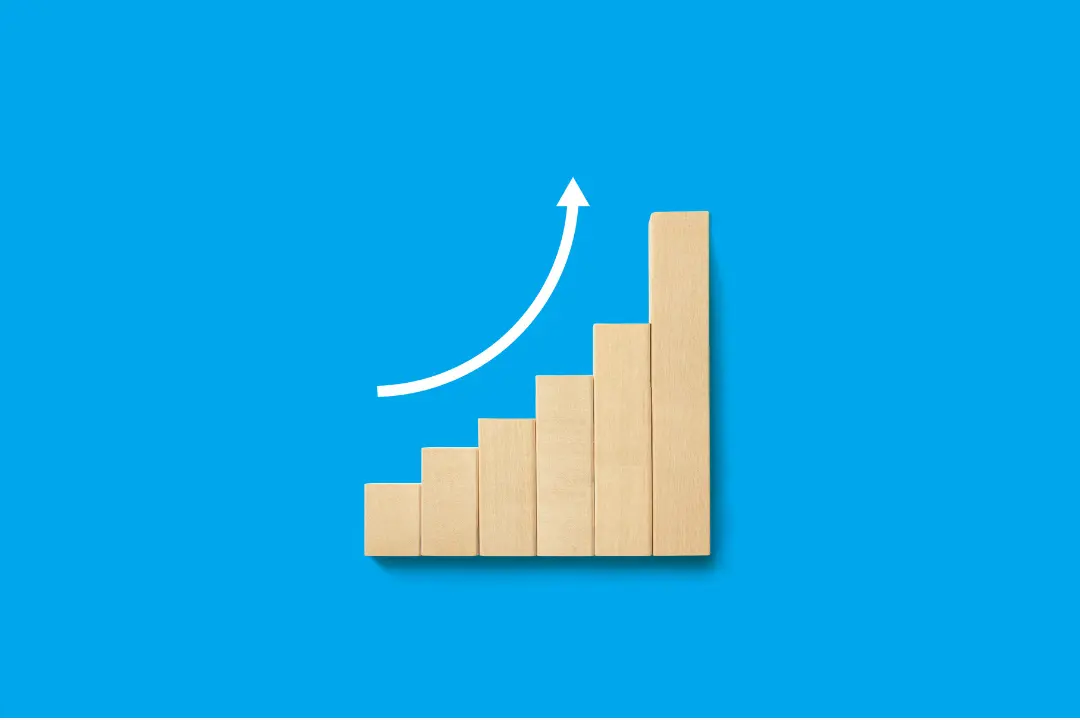 As a tour or activity operator, you're probably focused on increasing your website traffic. More pageviews means more bookings, right?
Unfortunately, that's not necessarily true. Your website could be booming in terms of traffic, but if you're attracting the wrong people, your booking volume will stay the same. This is why successful tour operators pay more attention to their website's conversion rate, a metric that tells you how many of your website visitors actually become paying customers.
In this post, you'll learn how to increase direct bookings through your website — and what to do if you're experiencing high traffic and low conversions.
What's the difference between traffic and conversions?
Web traffic corresponds to the number of visitors to your site. This is typically measured on a monthly basis.
Your conversion rate tells you how many people actually made a booking compared to the overall number of visitors to your site each month.
For example, if your website received 2,000 visitors but only 100 people made a booking, your conversion rate would be 5%.
Why does your conversion rate decrease as your traffic increases?
Now, what if your traffic increases to 3,000 visitors per month, yet the number of people who make a booking stays the same? This scenario illustrates the fact that higher traffic doesn't necessarily correspond to a better conversion rate.
Your conversion rate largely depends on your marketing strategy: Are you attracting the right people to your website?
You might feel like your digital marketing strategy is working when you see your website traffic increasing. But website visitors don't generate any revenue until they convert.
If your conversion rate is lower than expected, you can start digging around to see where your website traffic is coming from and which sources bring you the most conversions. You might find that conversions from your top-performing source — such as an ad — are decreasing.
For example, you notice there are fewer bookings coming from a social media ad that links to a specific landing page. The next step would be to make sure that the landing page is functioning properly.
If everything is working the way it's supposed to, it may be time to reevaluate the marketing strategy. Perhaps your audience has changed, or the campaign is no longer relevant.
Spam bots could also be the culprit. Bot traffic can cause an abnormally high spike in website traffic and negatively impact conversion rates.
What is a good traffic-to-customer conversion rate?
Conversion rates can range from 0.2% to 4% in the travel industry.
According to Littledata, anything over 2% would put you among the best 20% travel websites. Anything from 3% to 4% would put you in the best 10%.
Meanwhile, Ruler Analytics found the average conversion rate in travel to be a bit higher. According to its travel conversion benchmark report, most brands are achieving an average conversion rate of 4.7%. Top performers are converting at a rate of 23%.
How to increase your traffic quality
Of all the people visiting your website, how many are actually interested in booking with you? Think of high-quality traffic as the people who are:
Interested in your niche
Located in or traveling to your location
Looking for the type of experiences you offer
High-quality traffic results in more conversions and better website engagement. Here are seven ways to increase your traffic quality.
1. Set clear marketing goals
Start by setting a few marketing goals that go beyond "increasing website traffic." Consider why you want to increase your traffic. Are you trying to promote a new tour offering? Increase bookings during your slow season? Grow your email list? Choose measurable goals and create a marketing strategy that revolves around them.
2. Consider visitor intent & target the right keywords
SEO is a great strategy to bring high-quality traffic to your website — if you're targeting the right keywords.
Visitor or search intent is a term used to describe the reason why a visitor lands on your website. For example, a user that clicks on a blog post about the "Top tour operators in Alaska" is in the research phase of their customer journey. Their intent is to find a tour operator that best fits their needs. These users may not be ready to book just yet, but they will become aware of your brand through that blog post.
There are certain keywords that are more likely to boost your conversions. These are called transactional keywords, and they're the phrases customers search for when they're ready to book. For example:
"Book desert tour in Morocco"
"Visit science museum in Austin"
"Skydive excursion in Hawaii"
The travelers behind these search queries have a high intent of making a purchase — and that's the best quality traffic there is.
3. Encourage referrals
Referrals can almost always be considered as quality traffic. If your website is listed in a blog post about the top walking tours in Charlotte, readers who come to your site via the blog will feel more confident about booking with you.
4. Connect with users on social media
When someone clicks onto your website from social media, they're clearly invested in learning more about your company. They're voluntarily leaving a website or app to browse through your site. It may seem like a simple task, but this signals they are interested in learning more about the experiences you offer.
5. Think about where your customers hang out
How are your customers finding out about you? You may be pouring your marketing budget into Instagram because that's what all other operators are doing, but what if your customers are elsewhere? Take a look at where your conversions are coming from. Then, make sure you and your content shows up on those channels. That's where your high-quality traffic lies.
6. Monitor website engagement
The way visitors interact with your site can tell you a lot. First, you should take a look at how long they're spending there. If they only spend a couple of seconds on your homepage before exiting, they're either the wrong kind of visitor or don't like what they see. You should also investigate what users are clicking on. If no one is clicking on your tour listings page, for instance, then you're likely targeting the wrong people.
How to increase site conversions
Traffic quality is only one part. The other part is increasing the number of site conversions or direct bookings.
1. Optimize your website
When was the last time you reviewed your website copy? Your site — specifically, your homepage — can make a strong first impression. Here are a few ways you can optimize it to drive more conversions:
Write a captivating headline that not only introduces visitors to your site, but also encourages them to stay.
Incorporate eye-catching images in your website design. Choose photos that give users a clear idea of what your business offers.
Make your booking buttons stand out from the rest of the page.
Promote your most popular activities on your homepage.
Add social proof in the form of testimonials and review badges.
2. Write to your ideal customer
Tailor your marketing campaigns, homepage, and tour descriptions to your target audience.
The first step is to map out your buyer persona. This is a representation of all the characteristics that make up your ideal customer, from basic demographics — "located in Ohio" — to behavioral traits — "spends a lot of time on social media." Once you've painted a clear picture of who you're trying to sell to, you can write copy that appeals to that specific person.
3. Try A/B testing
A/B testing, also known as split-testing, is the process of testing different headlines, colors, CTAs, and copy to see what appeals most to your guests. You can try placing your "Book now" buttons on different areas of your site to find what location captures more clicks. You can also play around with different image and headline combinations to find the one that attracts the most bookings.
4. Reduce abandoned bookings
Abandoned bookings are common, especially in the travel industry. It happens when an online visitor begins to book a specific activity but leaves your website without completing the purchase.
Xola's abandoned booking recovery feature can help you bring those customers back. If a customer doesn't follow through with their booking, they'll receive an email inviting them to finish their reservation.
5. Display social proof
Both photos and past guest reviews can make guests feel more comfortable and excited to book with you. Photos that show previous guests having a great time on your tour will evoke emotion and inspire visitors who want to experience the same thing. Fotaflo is a helpful tool that automatically stores and organizes photos of guests, making it easy for you to use this content on your website.
Other forms of social proof that can be equally as persuasive include social media follower counts, trust symbols like TripAdvisor badges, and rating widgets.
6. Make your calls-to-action visible
A big "Book now" button not only tells users where they can go to make a booking, but it also gives them a sense of urgency. You're actively telling them to book "now!" rather than later.
Strategically place these buttons at the top of your homepage. That way, it's one of the first things customers see when they enter your website. From that first moment, you're already encouraging them to take action.
7. Make it a smooth checkout experience
By the time someone reaches your checkout page, they are determined to book with you. Don't let a slow or complicated checkout distract your guests on the way to finalizing a booking. A smooth checkout experience is one that requires just a few steps to complete and keeps form fields to a minimum. Keep the page distraction-free with a clean design and no pop-ups. Finally, make sure it's mobile-friendly and can accept various payment options.
***
We know this is a lot of information to take in, but here's a good place to start: Take some time to get to know your website visitors. Who is hanging around your site? Where are they coming from? And how many of them are actually completing a purchase?
Next, identify your ideal customer. Once you've done that, you know who you want to attract and can begin brainstorming ways to do so.
Let these tips help you increase your traffic quality and boost conversions on your website.