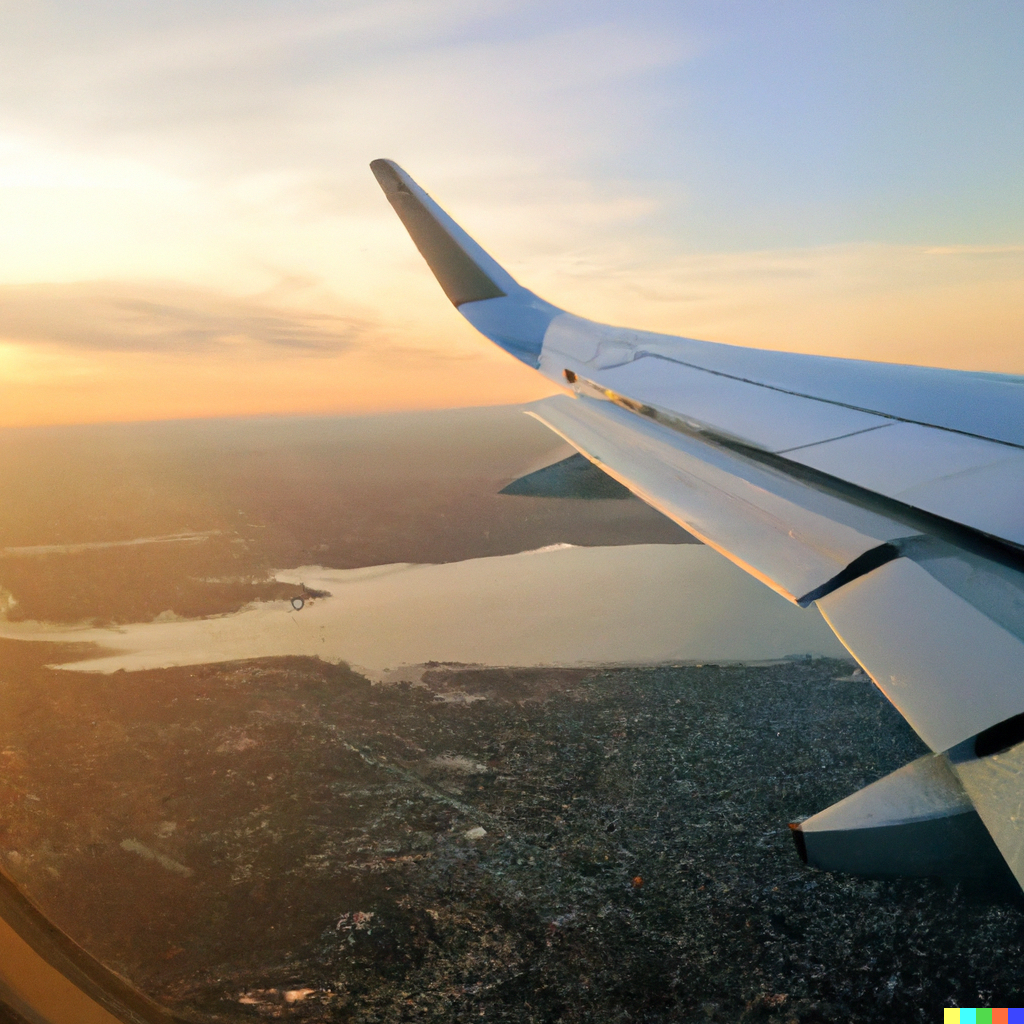 Artificial intelligence and short-form video content are dominating the travel marketing space in 2023.
A new, human-like chatbot that threatens to revolutionize the way we plan travel, while Google searches are being replaced by searches on social media.
In this article, we will explore the top travel marketing trends that businesses should pay attention to in 2023. From the rise of TikTok and short-form video marketing to the use of augmented reality, this is how your tour business or attraction can stay ahead of the competition and succeed in the ever-evolving travel industry.
TikTok / Short-Form Video
TikTok exploded in popularity during the pandemic, and in 2023, travel marketers are certainly paying attention. Many travel brands are already using the platform to showcase their destinations, hotels, and experiences in short, catchy videos. The platform's algorithm allows for content to reach a broad spectrum of people beyond your current follower base, giving brands a high possibility of going viral.
The hashtag #TikTokTravel has over 20 billion videos and counting. Meanwhile, the hashtag #Travel has over 159 billion videos, where beautiful destinations make up the top videos. Similar to the #TravelLife hashtag, which has over 11 billion views and features mostly trendy destination videos and inspirational travel content.
Many tour operators are now using the app to experiment with different types of content and reach new audiences. Washington D.C.-based tour operator Trip Hacks DC has been testing content on the app since 2021 when the operator posted a video a day for a month to see what resonated best with its audience. That month, the account grew to over 3,500 followers. Today, Trip Hacks DC has over 32,000 followers.
Artificial intelligence
Artificial intelligence is making it easier for travelers to plan and book their trips in 2023. And for tour operators to do more with less.
Many have implemented AI-powered chatbots that provide personalized recommendations beyond the checkout page — like where to stay and what to do based on traveler preferences.
Tour operators who have a chatbot on their website can ask customers a series of questions about their travel preferences and then generate a personalized travel itinerary with suggestions for activities and accommodations. Chatbots can also track frequently asked questions, allowing operators to address them early on in the booking process. This can lead to a smooth and differentiated booking experience, and in return, drive up your conversion rates.
Now, with ChatGPT, AI technology promises to become ever more present in the customer service space in 2023. ChatGPT is a new chatbot powered by artificial intelligence that can hold human-like conversations as well as complete a number of tasks. Travel experts believe the technology can revolutionize the way travelers research and book their trips. 
While ChatGPT cannot book flights or hotels on a traveler's behalf, it can suggest the best flight routes and/or accommodation options based on that person's preferences. Other use cases of the AI-powered chatbot include:
Translate content from one language to another
Copywriting for websites and ad campaigns
Self-service customer support
Trip planning for travelers, such as helping them build a personalized itinerary based on their preferences
Influencer Marketing
In 2023, travel brands will continue to leverage the power of social media influencers to promote their destinations and experiences.
The influencer industry is expected to grow another 29% to an estimated $21.1 billion this year. Meanwhile, people are turning to social media platforms to search for information, using a platform like Instagram as a search engine.
Influencers tend to have a more engaged audience, which gives them more reach and visibility than other accounts. By working with influencers, your brand can appear in the top of these search results and reach an audience that's planning travel through social media instead of Google.
Brands are now open to working with micro-influencers, or those who have between 10,000 and 100,000 followers. Despite the smaller audience, micro-influencers tend to have a strong connection with their followers. Their audiences view their recommendations as authentic, which leads to more conversions and a successful partnership.
TikTok has become the most popular channel for influencer marketing, with 56% of brands choosing to work with influencers on the platform. TikTok is followed by Instagram (51%), Facebook (42%), and YouTube (38%).
Immersive experiences
Many travel brands are now using technology like virtual reality and augmented reality to create immersive experiences that allow travelers to experience a destination or activity before even booking their trip. Doing so will not only make you stand out from your competitors but also increase trust with potential customers.
Meanwhile, beacon technology is also making experiences like a park visit more immersive. Disney's MagicBands — wearable "smart" wristbands that replace paper tickets; grant admission to rides and fast-track lines, and can act as payment in restaurants and shops — are the perfect example.
MagicBands are connected to beacons throughout Disney parks, which allows the theme park to personalize guest experiences in many creative ways. For example, guests' names are shown on screens at the end of "It's a Small World", and when their photo is taken on a ride, the images are automatically uploaded onto the app that the bands are integrated with.
Sustainability
A study by Virtuoso found that 70% of respondents felt that traveling sustainably enhances their vacation experience. The same study showed that 75% of travelers are willing to pay more to travel responsibly, as long as they know how the funds are being used.
In response, travel brands are implementing eco-friendly practices like reducing plastic waste, opting for renewable energy sources, and helping travelers reduce their carbon footprint.
Some trip operators are creating experiences centered on sustainability. Natural Habitat Adventures has a new line of trips themed 'Climate Change & Our Wild World, where travelers will go to a destination threatened by climate change, like the Amazon or Greenland, with climate and environmental experts.
Personalization
Personalization is the future of the guest experience. Google found that 57% of U.S. travelers feel that brands should tailor their information based on personal preferences or past behaviors. It was a key trend in the travel industry in 2022 and will continue shaping it this year.
Customers are looking for experiences that are tailored to their preferences and interests. Travel brands are responding by using data to personalize their marketing messages and assist customers before, during, and after their booking process.
Personalization will come in many forms, whether it's email, SMS/text, or contextual messaging. Some companies are taking it a step further by leveraging the Internet of Things tech.
Disney, for instance, collects large amounts of visitor data on-site via Internet-connected bracelets that track guest movement and spending throughout the parks. It then uses that information to create curated experiences for its visitors.
***
As the travel industry continues to rebound, tour businesses and attractions will need to be proactive to meet the evolving needs and expectations of consumers. Whether your tour business is just now kicking back into gear or you're running full steam ahead, these are the top marketing trends to pay attention to this year. With the right approach, your travel business can thrive in 2023.