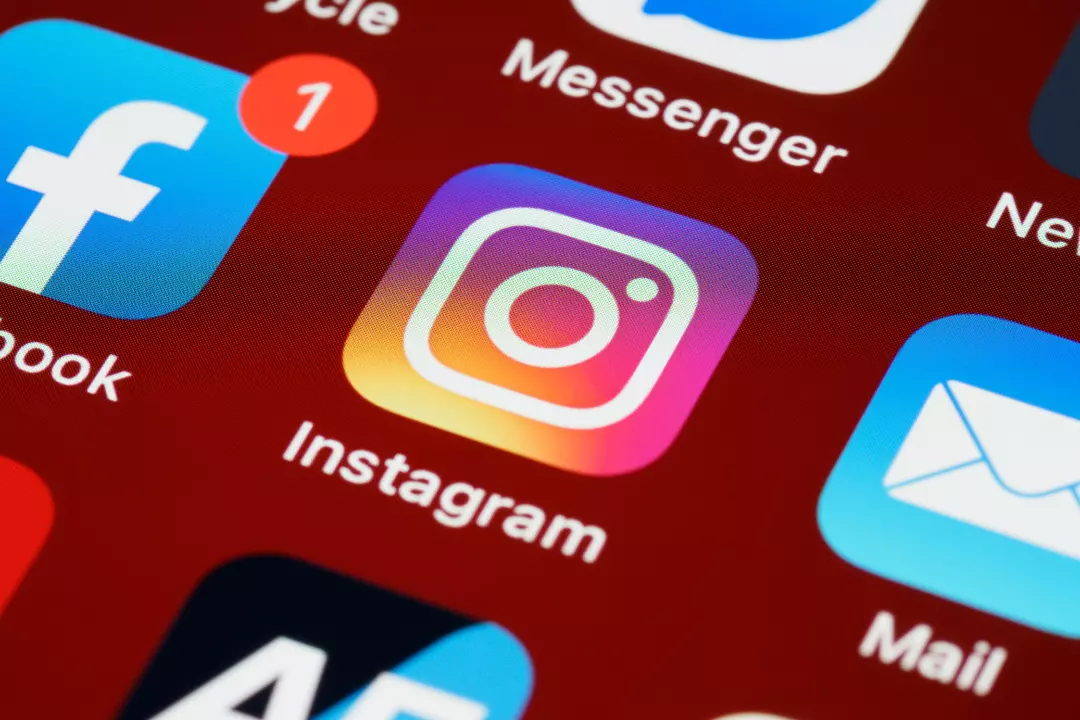 From researching destinations to booking flights and hotels, social media has become an integral part of the travel experience for millions of people around the world. Not only do travelers find inspiration on Instagram and TikTok and check reviews on Facebook, but they also use the same platforms to book their hotels and activities.
In this post, we will explore how social media has permanently changed the travel industry, from the way travelers discover new destinations to the rise of influencer marketing and the increasing importance of online reviews.
Understanding the role of social media in the travel industry
How tours and attractions can capitalize on social media's rising influence on travel
Organic vs. Paid Social: When to use each one
Understanding the role of social media in the travel industry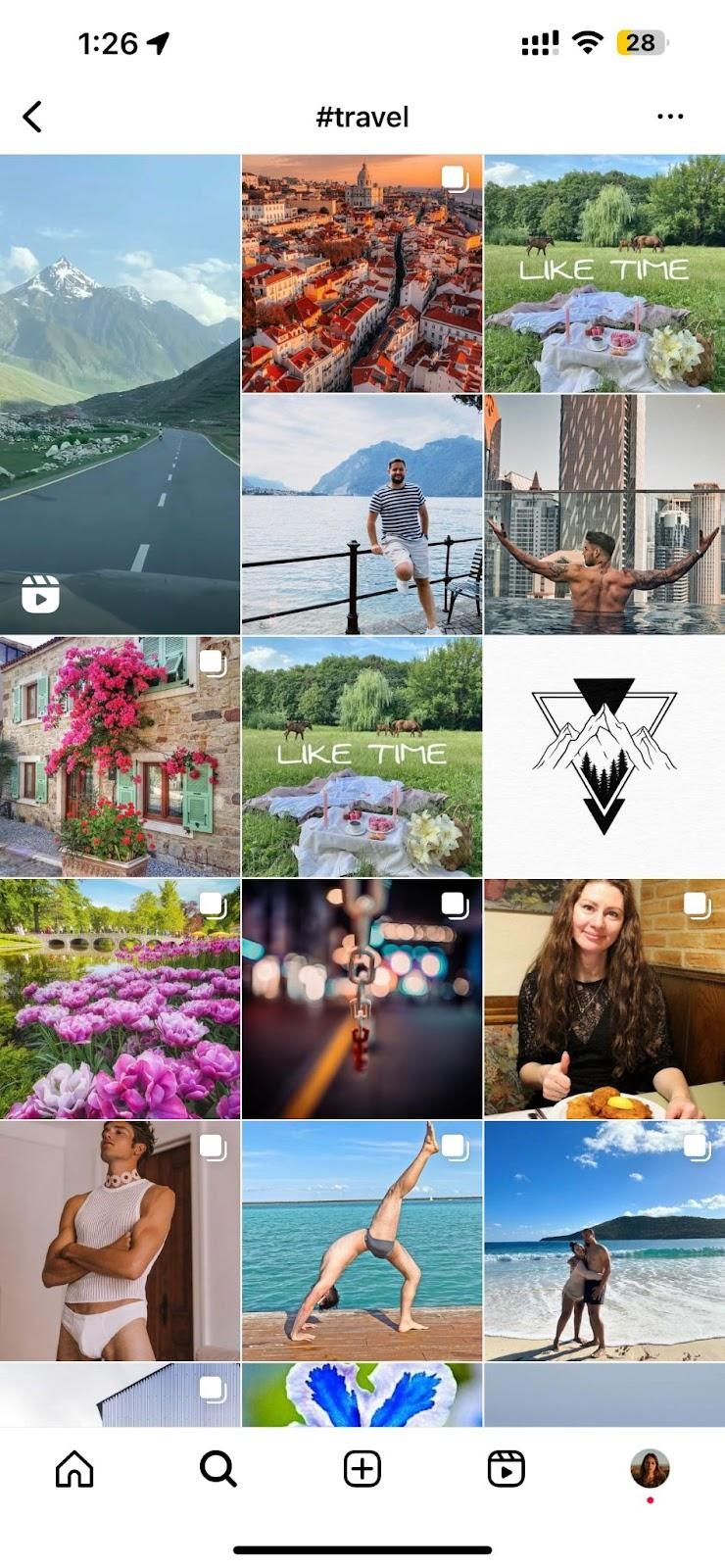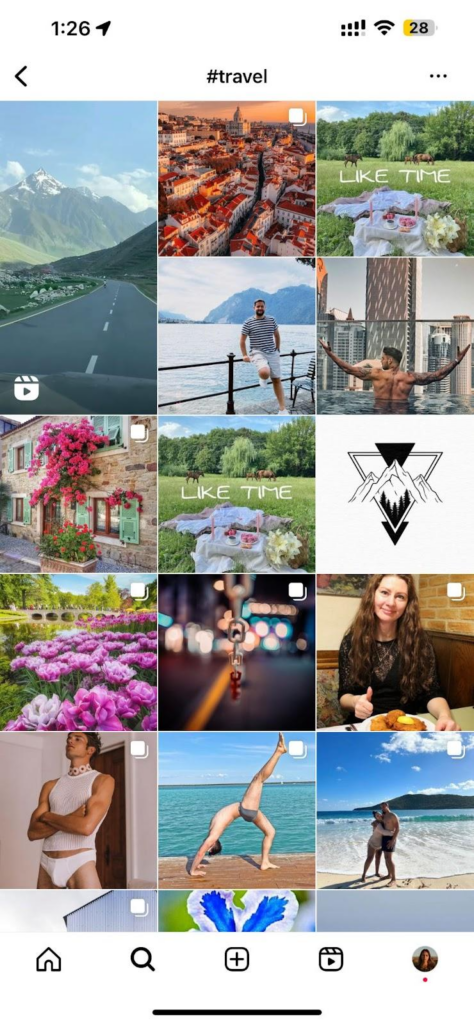 Social media has changed the way people approach their trip planning. According to Statista, 36.5% of travelers said they used social media to find travel inspiration or ideas. The trend is more prevalent among young travelers. About 60% of Generation Zers and 40% of millennials report they use social media for travel purposes.
Many of these travelers might plan entire trips around specific destinations or activities they found on social media — especially if they saw it on their favorite influencer's profile. Instagram and Facebook are especially influential platforms — 46% of Gen Z travelers say Instagram influences their travel decisions, while 50% say Facebook posts do the trick.
This is because there's an abundant amount of travel content available online. Many travelers find that sharing vacation photos on social media is an essential part of their trip. In fact, 90% of millennials share photos while they're on vacation. The "#travel" hashtag alone has over 670 million posts on Instagram.
Social media has revolutionized the way travel brands reach and engage with their customers — and in turn, changing the way those customers research and book their trips.
How social media has changed the way people research and book travel
In the past, travelers would rely on travel agents, guidebooks, and brochures to plan their trips. Now, travelers are much more likely to use visual social media platforms like Instagram and Facebook to find destination inspiration, research hotels, and plan activities.
A customer might come across a unique hotel on Instagram and add it to a "bucket list" folder. By the time they're ready to plan a trip, they might plan an entire vacation centered on staying at that one hotel.
When travelers are ready to book, social media has also made it easier for them to do so. Now, customers can click on a tour operator's website from Instagram and book an excursion right then and there, without ever having to switch devices.
The impact of user-generated content and reviews on consumer decision making
All your customers will likely look up reviews before booking with you. In fact, 98% of people say they read online reviews for local businesses.
Outside of standard review platforms, 35% of consumers use YouTube to find information about local businesses, 32% use Instagram, 20% use TikTok, and 35% consult local news outlets.
Reviews are just one form of user-generated content (UGC) that helps influence a customer's decision to book. Photos and comments shared on social media allow travelers to view the real-life experiences of others, giving them the confidence to book.
Your customers are more likely to trust information that comes from other customers rather than your brand. UGC and reviews provide an authentic, unbiased perspective that can help with their decision-making
The importance of having a strong online presence as a tour business
Whether they're checking a review platform or TikTok, the internet is often the first place your customers go to research and book travel.
Having a strong online presence can help your tour business reach a wider audience, build brand awareness, and increase bookings.
Through search engine optimization (SEO), social media marketing, and online advertising you can reach customers in all stages of their planning process. You can attract them to your social media pages when they're finding inspiration and bring them to your website when they're ready to book.
Moreso, having a strong online presence helps you establish credibility in your niche. Your website and social media platforms give you space to display customer reviews, awards, and certifications to build trust with potential customers.
And this can all give you a competitive advantage over other operators in your field. Tour businesses that invest in their online presence can differentiate themselves from competitors and attract more customers.
How tours and attractions can capitalize on social media's rising influence on travel
Here are some of the most common ways that travel and tourism brands capitalize on social media:
Let's explore the different ways your travel brand can capitalize on social media's rising influencer on travel.
Establish a consistent presence on any social media channels where your ideal customers hang out
If your customers are finding travel inspiration online, you want to find out what platforms they're hanging out on.
It might help to create a buyer persona, which is a detailed description of someone who represents your target customer. Your buyer persona should include audience characteristics like location, age, travel preferences, and where they get their travel information.
You should post consistently and engage with your customers on the channels they use the most.
Create engaging content that resonates with customers
What kind of content should you post? Here are a few tips to help you build a strong social media presence that attracts the right customers and drives more bookings:
Know your audience: As we mentioned above, knowing your audience is key to building a strong online presence. Building a buyer persona will help you understand what kind of experiences your customers are looking for and what motivates them to book. Then, you can create content that fits within those boundaries.
Use visuals: Instagram, Facebook, and TikTok are visual platforms. Some travelers may prefer to learn about your brand through visuals over long blog posts or articles on Google. This is because photo and video content is engaging, easy to consume, and shareable.
Tell a story: A compelling narrative is a great way to capture your audience's attention. Consider sharing behind-the-scenes content or customer anecdotes to connect with your audience on an emotional level.
Be authentic: Social media is a great place to make your brand's personality shine through. Show your customers that you're more than just a faceless logo. Write captions that reflect your brand's values, use humor when relevant, and interact with customers in a genuine way.
Leverage UGC from customers
There are endless ways to leverage UGC from customers, including:
Displaying positive reviews on your home page
Reposting positive reviews on social media
Encouraging users to share their photos or videos with a special hashtag on Instagram
Sharing customer photos on Instagram and Facebook
Displaying happy customer photos on your website
Using positive feedback and/or ratings in an advertising campaign
Get more reviews and UGC content on social media
Getting more reviews on social media can help improve your online reputation.
Let's say that most of your customers find you through Facebook, so you want to build up your review pool on the platform.
The first step would be to provide clear instructions on how to leave a review on your Facebook page. After a customer joins you for a tour, don't be afraid to ask them to leave a review. At this point, make sure to include a link to your Facebook profile to make it as easy for them as possible.
When you receive a positive review, don't hesitate to share it on your social media profiles and website. This can help build social proof and encourage more customers to leave reviews.
Responding to both positive and negative reviews also shows customers that you value their feedback and are committed to providing excellent customer service. Customers will be more included to leave reviews for a company that appreciates their feedback than one that ignores them.
Organic vs. Paid Social: When to use each one
Organic social media refers to the free, non-paid content that travel brands post on their social media accounts. This kind of content is used to build brand awareness, engage with followers, and foster a community around your brand.
It's best used when a business wants to establish a strong social media presence and build long-term relationships with its audience.
On the other hand, paid social media ads are sponsored posts or advertisements that you would pay for on social media platforms. This strategy is great for increasing your reach, driving customers back to your website, and generating new leads and bookings.
Paid ads are best used when a business wants to achieve specific marketing objectives, such as promoting a new tour or targeting a specific audience.
The best approach depends on your tour business's specific goals.
In many cases, a combination of organic and paid social media may be the most effective strategy.
***
These are some of the ways how social media has changed the travel landscape. These changes are likely to continue shaping the industry in the years to come.
However, a strong online presence on the right platforms will help your tour business reach new customers and drive more bookings in 2023.