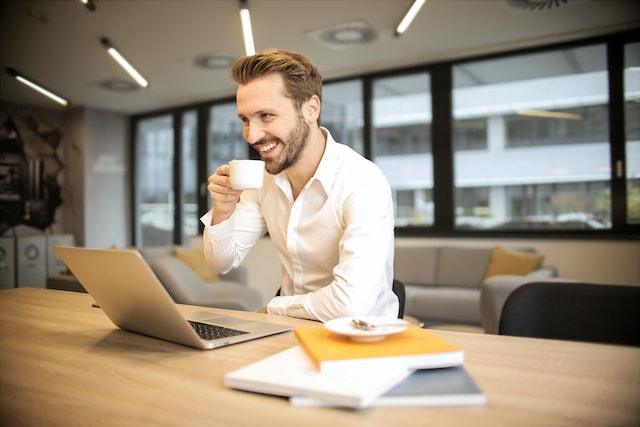 Of all the tools you use to run your business, your booking software is the most important.
Today's tour and activity space is as competitive as it gets. Operators are pulling out all the stops to make a great first impression and one-up their competitors. But if you don't have a well-designed website that delivers a smooth and secure booking process, none of that will matter.
Sure, you can try to manage your bookings manually when you first get started. As soon as bookings pick up, however, you'll find yourself in need of a more efficient solution.
A reservation management system not only simplifies your booking processes but also streamlines your admin operations — giving you the much-needed time to focus on how to stand out from your competitors.
In this post, you'll learn why every tour and attraction operation should invest in reservation management software.
What is reservation management software?
Reservation management software is a tool designed to help tour operators manage bookings and reservations.
It allows businesses to automate manual tasks, reduce human errors, gain real-time availability, and manage customer information. This type of software provides a centralized database for bookings, which can be accessed from anywhere with a WiFi connection.
Overall, your booking flow is simplified. When someone lands on your website, they'll be able to see which tours have spots open, reducing the risk of overbooking. They can then choose their desired time slot, process a payment, and finalize a booking in just a matter of minutes.
Meanwhile, the booking information will be stored on the back end, ensuring that you and your guides have access to updated rosters, payment information, and contact details.
8 benefits of using software to manage bookings and reservations
What can tour and activity operators gain from using booking software? We'll break it down for you below.
1. Allow customers to book 24/7 from your website
Reservation management software allows customers to book tours and activities directly from your website, 24 hours a day, seven days a week. This eliminates the need for customers to call or email to make a booking. Instead, they can book when it's most convenient for them.
This also helps you generate more direct bookings and decrease your reliance on third-party resellers.
As you're looking for the best reservation management software to fit your needs, make sure you choose one with a smooth and secure checkout. Your checkout page should load quickly and be easy to fill out; look professional; and make customers feel confident about sharing their payment information.
2. Gain additional reporting and analytics features to grow and optimize your business
Your booking software is collecting a lot of data as it processes each reservation, including valuable intel on customer behavior and revenue over time.
Contact information, booking history, payment information, and preferences will all be stored within a central database. This data can be used to personalize the customer experience, create targeted marketing campaigns, and optimize operational processes.
Make sure your software provides reporting and analytics features that make it easy for you to access and use this data. The ability to generate custom reports — like a P&L statement or capacity utilization report — can help you make informed sales, marketing, and operational decisions.
For example, Xola's capacity utilization report highlights the most profitable and least profitable tours and time slots, allowing operators to adjust staffing schedules accordingly.
3. Simplify your workload and manage your bookings more efficiently
It can be challenging for tour operators to manage bookings efficiently without the right systems in place, leading to missed opportunities and unhappy customers. Overbookings are a common concern when you're managing your bookings with pen and paper or a hybrid workaround solution.
Reservation management software simplifies the process by providing a user-friendly interface to manage bookings in real time. It also automates much of the booking process, such as sending confirmation emails and updates, reducing workload for you and your staff.
Let's say you're a tour operator who is struggling to manage bookings for a popular day trip. With booking software, you'll be able to automate the most tedious aspects of your booking process. This allows you to focus on providing personalized service to your customers, which translates to happier customers and positive word-of-mouth marketing.
4. Automate manual tasks
The right booking software will automate confirmation emails, generate invoices, and track payments for you. This saves time and reduces the risk of human error, allowing you to focus on providing personalized service to customers.
Let's say a bed and breakfast was struggling to manage bookings for their rooms and meals manually. After implementing reservation management software, the owners stopped worrying about double-booking their rooms and had more time to speak with guests during their stay. Now, they could interact with guests and provide them with recommendations on what to do, where to eat, and so on.
The software also allowed them to keep track of customer preferences, such as room preferences, so that they could better cater to guests in the future.
5. Reduce human errors
There's nothing worse than having to break the news to your guest about an overbooking. Human error in bookings and reservations are quite common. Unfortunately, these situations often lead to upset customers and missed revenue opportunities.
Reservation management software reduces the risk of human errors by automating many of the manual tasks involved in managing bookings. This includes eliminating double bookings, ensuring accurate pricing, and reducing the risk of incorrect customer information.
6. Get real-time availability
Reservation management software provides real-time availability of tours and activities, allowing tour operators to make informed decisions about their inventory. This allows them to optimize their capacity and maximize their revenue by offering Lightning Deals and other promotions to fill empty slots.
7. Integrate your booking software with other tools you use in your business
Before investing in a new tool, make sure it integrates with your existing tech stack — such as your CRM, accounting, and marketing software. The goal is to streamline your business processes and gain a holistic view of your business operations.
8. Easily upsell experiences
Upselling is a great way to increase your average order value and boost your overall revenue. With booking software, you can upsell your experiences by offering drink packages and other add-ons as a customer checks out. When it's as easy as adding an item to their online basket, at least a few customers will be tempted to do so.
***
Reservation management software is essential for tour operators to manage bookings, streamline operations, and provide excellent service. By using reservation management software, you can simplify your workload and be in a better position to scale your business.