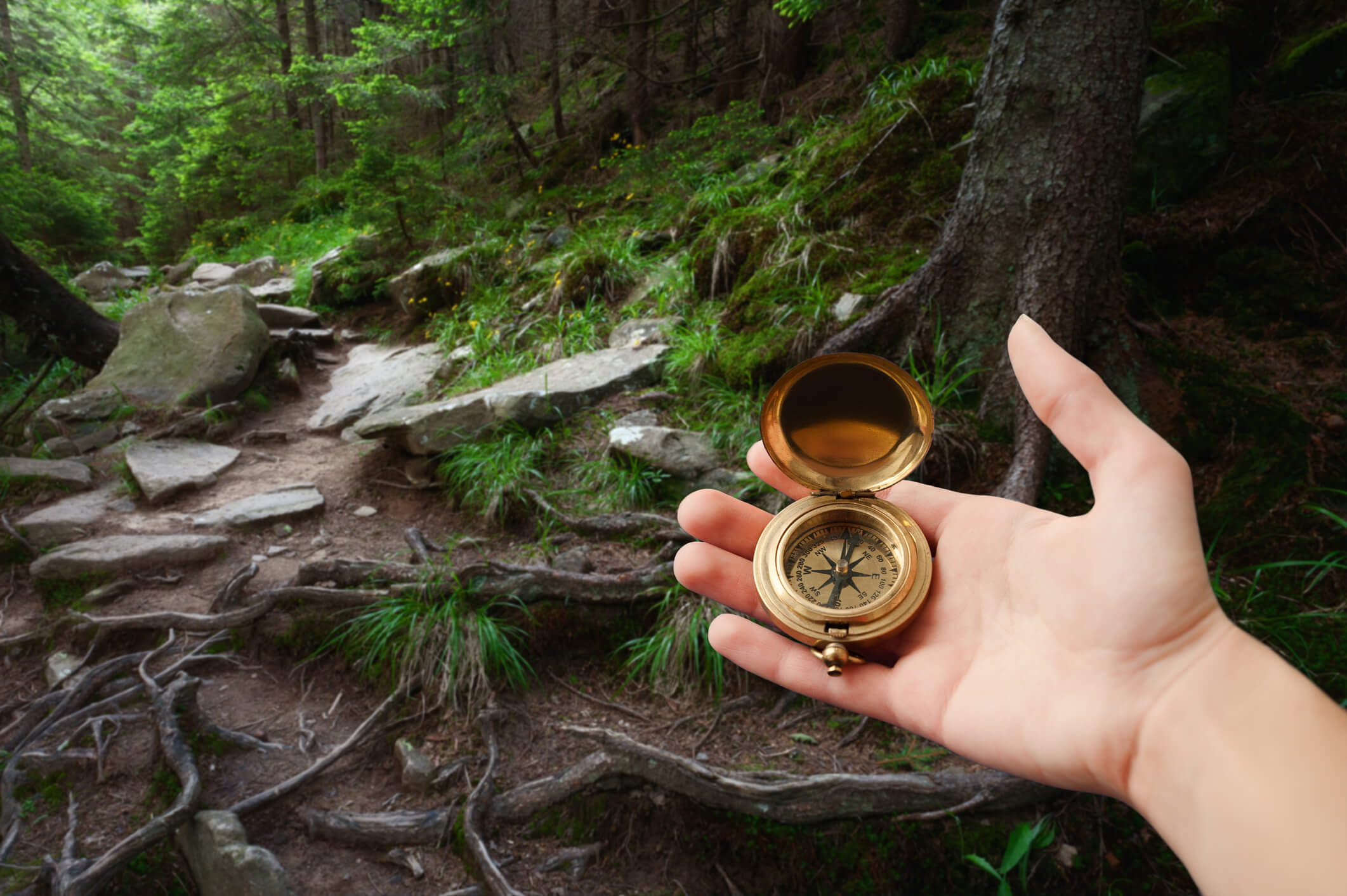 The few months before the high season begins is a great time to begin creating your yearly challenge course and zipline business plan.
Below is a useful framework that many of our most successful customers use to create, manage, and track their marketing performance during the busiest times of the year.
Step #1: Set Your Zip Line Business Goals
The first step to developing your challenge course or zip line marketing plan is to understand your business goals. In other words, why am I doing marketing in the first place? What am I really trying to accomplish?
Make sure that every one of the goals are S.M.A.R.T.:
Specific– Does your goal refer to a concrete and specific area of your business? (e.g. revenue)
Measurable– Can you measure your goal using quantitative or qualitative data? Can you measure your progress using a measurable target? (e.g. 25% increase in revenue)
Attainable– Can you (or your employees) actually achieve this goal?
Relevant– Does the goal apply to a specific problem faced by the company?
Time-related– What is your deadline for achieving your goal?
Read More: Smarter Business Goals for Ziplines and Challenge Courses
Step #2: Know Your Customers
Good zipline marketing isn't about you or your business. Good marketing is about your customers.
And you cannot successfully communicate with your customers if you don't know them. Who are they? How old are they? Where do they come from? How did they learn about you? Where else do they go to discover tours and activities like yours?
To learn more about your customers, start simple. Talk to them. A lot of them. Supplement that information with cold hard data. Analyze the demographic information in Google Analytics. Add post-purchase surveys to the end of your zipline booking software's checkout. Use digital waivers to learn more about your guests, and keep the conversation going after their visit.
Knowing your customers really is half the battle. If you know who they are, and where to find them, everything else will start to fall into place.
Step #3: Create Your Challenge Course or Zipline Marketing Plan
Every successful challenge course or zip line marketing plan covers three phases of marketing: attract, convert, and delight. Each phase requires a different set of skills and marketing tools that help turn strangers into visitors, visitors into customers, and customers into loyal promoters.
Across these three phases, a strong challenge course and zipline marketing plan should include both online and offline marketing strategies.
According to our own research, 40.45% of challenge course and zipline revenue came from online bookings in 2017.

With online bookings continuing to grow each year, challenge course and zipline marketers should pay special attention to building their digital marketing strategy. Websites, social channels, review sites, and search engines are becoming increasingly important to success. At the same time, back-office bookings should not be neglected, since they still account for a majority of challenge course and zipline bookings.
The 3 Phases of a Successful Marketing Plan
A complete marketing plan addresses all three marketing phases: attract, convert, and delight. Success in each phase of the cycle should be measured and analyzed for improvements.
1. Attract
You don't want just anyone landing on your website or wandering into your front lobby. You want to attract the people who are most likely to become paying customers and loyal promoters. How do you get them? You attract more of the right customers with highly targeted marketing campaigns that inspire, inform, and excite.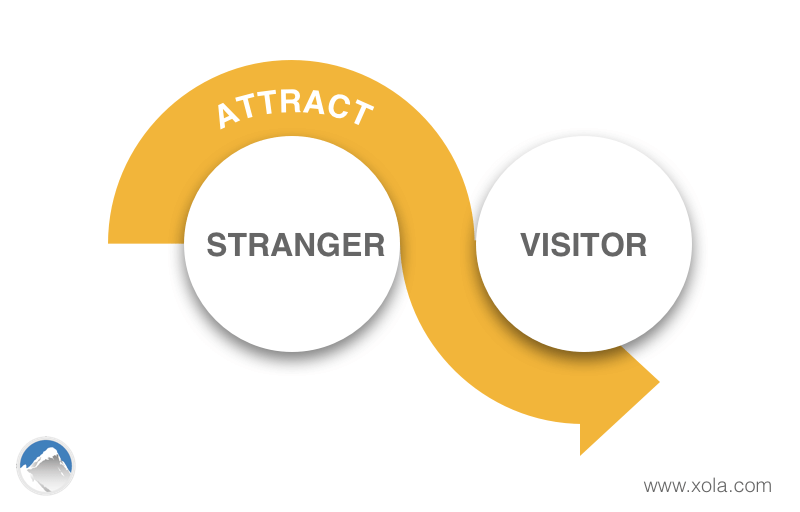 Attracting Customers Online
Online marketing tactics are necessary to attract different types of customers. In-destination buyers (including walk-up customers) often use platforms like TripAdvisor, Yelp, and Google to make in-the-moment plans. Out-of-destination buyers (especially larger groups) will often explore a number of different online sources before making their pre-trip reservation.
Here are a few common online marketing tactics you can use to attract visitors to your website:
Social media (Facebook, Instagram, Twitter, etc.)
Search (SEO and SEM)
Review sites (TripAdvisor and Yelp)
Facebook ads
Online Travel Agencies (Viator, Expedia, GetYourGuide, etc.)
Discount websites (Groupon, etc.)
Attracting Customers Offline
Offline marketing tactics are a great way to attract in-destination tourists as they're going about their different day-to-day activities. Ad placements like billboards above busy intersections can help you get your zipline or challenge course noticed as travelers are driving from place to place. Affiliate partnerships with hotel concierges will give you access to customers at just the right time, when they're actively looking for new, exciting activities.
Here are a few common offline marketing tactics you can use to attract tourists to your business:
Billboards
Rack cards, flyers, and brochures
Affiliate partnerships with hotels and concierge desks
Promotional partnerships with local restaurants, schools, and other businesses
Direct selling agreements and packaged deals with complementary businesses (i.e. rafting companies)
Local media and press coverage
2. Convert
Just because someone visits your website or drops by the lobby doesn't guarantee they will become a customer. In fact, it's normal for only 3-5% of online visitors to convert into paying customers. But the higher you can make your website conversion rates, the more effective (and cost-efficient) your marketing campaigns will be. Every marketing strategy should include a plan to increase the number of website visitors who become paying customers.
Converting Customers Online
The trick to converting more website visitors into paying customers is using a data-driven method called conversion science. In short, conversion science uses proven techniques to improve your website and checkout experience to encourage more people to make bookings online.
Sophisticated online booking software, like Xola, can automatically capture and remarket to visitors that initiate a booking, but do not complete it. These include automatic remarketing tactics like abandoned booking recovery emails and Facebook retargeting campaigns.
Here are the most common online marketing tactics used to convert visitors into paying customers:
Facebook retargeting
AdWords retargeting
Converting Customers In-Location
There are two ways to increase revenue from bookings:
Increase the number of bookings, and;
Increase the value of every booking.
Most of your walk-up visitors will end making a booking, especially if you give them a little nudge. What separates a good and a great zipline marketing plan, is that great marketing plans focus on ways to increase the value of every booking.
Here are a few common offline marketing tactics you can use to convert in-location visitors into high-value customers:
Coupon deals
Discounts on high-order value purchases
Discounted package deals
Upsells & cross-sells (add-ons like gloves, retail items, photos, food, etc.)
Seller-designated ticket fees
Incentives for reservationists who make upsells
3. Delight
What's the point of getting new customers if they have a bad time?
Great marketers know that the most important element of a good challenge course or zip line business is creating delightful and memorable experiences. Happy customers don't just make you feel good. They will also give 5-star reviews and refer new customers, making it easier and less expensive to grow your business.
Delighting Customers Online
A great customer experience begins long before you strap them into a harness. A large majority of the experience begins online. Everything from the website experience to your pre and post-trip communications should further the goal of delighting your guests and encouraging them to leave reviews and share your business with friends and family.
Here are a few common online marketing methods used to delight customers and create promoters:
Pre-trip communications (confirmation emails, reminder emails, SMS communications)
Post-tour follow-up emails
Clear cancellation and refund policies
Delighting Customers In-Location
Creating a great guest experience in-location means creating fantastic tours. It means hiring excellent staff who make the experience fun while keeping guests safe. And it means making the check-in and check-out process easy, so your staff can focus on the guests (instead of tedious administrative work) and your guests can focus on the experience.
Here are a few offline methods to delight your guests on-location:
Amazing, fun, and enthusiastic employees
Streamlined back-office booking processes (tickets, check-in kiosks, digital waivers)
Easy-to-use zipline reservation software
Zipline guide management tools
Safety gear, guidelines, and well-trained staff
More amazing, fun, and enthusiastic employees!
Analyze and Improve
You might notice that "analysis" is not included in the three phases of a challenge course and zipline marketing plan. That's because analysis should be a part of everything you do. If you can't measure your success (or failures) across each phase, it's impossible to improve.
The first thing to focus on, with any marketing program, is measuring your marketing ROI. Tools like Google Analytics can help you measure exactly how much each of your marketing campaigns is contributing to your bottom line.
Common methods for tracking your marketing performance include:
Conclusion
Every successful challenge course and zipline marketing plan should focus on the three primary marketing phases.
First, focus on attracting online visitors to your website and in-location visitors to your physical location.
Second, make improvements to your challenge course or zip line website and checkout to increase the number of people who convert into paying customers.
Finally, make sure every interaction your guests have, from the website to the tour to the post-purchase follow-up, is delightful and worthy of a 5-star review.
Although this isn't an exhaustive list, the items above cover many of the tactics zipline and challenge course marketers commonly use to excel during the high season. In future articles, we will look at some of the most successful tactics in-depth, including more data-driven insight and real-world examples that you can use to grow your challenge course or zipline business.